Who We Are
We are a non-denominational Bible believing church that works together with other churches in the San Luis Valley area to glorify the Lord Jesus Christ and bring people
to Him.
For a detailed look at the Doctrinal Statement of Conejos Canyon
Community Chapel in its entirety, please click here.
For Membership Form, please click here
Our Pastor
Ted M. Long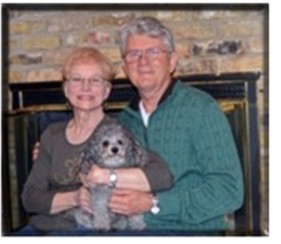 Having been raised in a Christian home, Ted came to the Lord when he was fifteen, followed by a gradual awareness that God was calling him to preach. In preparation, he earned a B.A. from L.S.U. and went on to complete seminary degrees from the Church of God Theological Seminary (M.Div.) and the Reformed Theological Seminary (D.Min.). Ted has been involved in pastoral ministries for over 40 years.

At age 62, he semi-retired and accepted a call to pastor the Conejos Canyon Community Chapel (CCCC), where he has pastored for the past four years.  In addition to local outreach, CCCC allows him to take yearly missions trips as a focal point of the church's overseas missions. 
Ted and his wife Margie recently celebrated their 47th anniversary.For hobbies they love to hike, ride in their old Jeep in the mountains, watch classic movies, pet their dog Smokey, read, and work in their yard.  They feel especially blessed with their three children and six grandchildren, who are the apple of their eyes.
The Lord's Supper
We partake of the Lord's Supper on the first Sunday of each month, and it is open to
all believers.
We believe that Jesus gave a mandate to the church to bring the gospel to both those
in our local area as well as those around the world (Acts 1:8). To that end we endeavor
to be a part of local and foreign missions. There are three ways to participate in
m issions: going, giving, and praying.